Concerts
The Seattle Mandolin Orchestra performs from Labor Day to Memorial Day. to
book
a concert or special event.
The SMO Quartet, consisting of principal players from each section of the orchestra, accepts concert and event
bookings
year round. for more information.
Next concerts:
Seattle Premiere of
The Wheel
Inspired by the poetry
of Omar Khayyam

Sun., June 3, 2018, 7 p.m.
Trinity Parish Church
609 8th Ave. (
Map
)
Seattle
Advance: General $20; students/srs. $15
At the door: General $25; students/srs. $20
Children 12 and under free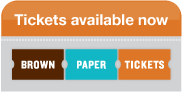 The Seattle Mandolin Orchestra teams up with the
Seattle-Isfahan Guitar Ensemble
, led by Naeim Rahmani, for a U.S./Iran musical collaboration. An exciting new generation of Iranian and American composers will debut works for mandolin ensemble, guitars, strings, and voice.
The Wheel
features world premieres of:
"Medallion" by Joseph Pollard White
"The Stars Are Setting" by Parisa Sabet
"Destiny Suite" by Ashkan Saberi
"Of Seven and the Four" by Jeffrey Bowen
"Potter and Clay" by Farid Javidan
These compositions are based on the verses of Omar Khayyam, the 11th-century Persian poet/astronomer. We're honored to present these challenging and inspiring new works. Don't miss this wonderful evening!
For concert announcements and other news,
subscribe to the Seattle
Mandolin Orchestra e-mail list.