Concerts
The Seattle Mandolin Orchestra performs from Labor Day to Memorial Day. to
book
a concert or special event.
The SMO Quartet, consisting of principal players from each section of the orchestra, accepts concert and event
bookings
year round. for more information.
Next concerts:
CMSA Convention
Saturday, Nov. 1, 11:30 a.m.
Red Lion on the River
Portland, OR


---
Rendezvous with Radim: Classical and Beyond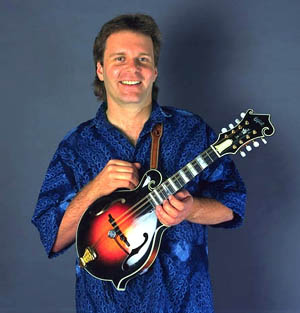 World-renowned, award-winning Czech mandolinist
Radim Zenkl
joins the orchestra for a dazzling display of 8-string musicianship. A one-man mandolin orchestra, Radim brings both technical prowess and melodic enthusiasm to everything he does. He will perform solo on mandolin and mandola, and also with the Seattle Mandolin Orchestra as a soloist on mandolin, Irish whistle and didgeridoo.
A native of the Czech Republic, Radim grew up in the town of Ostrava, where he studied classical guitar, mandolin and composition, performed as a soloist with major orchestras and won the Czechoslovak Mandolin Championship. He emigrated to the USA in 1989 and became the USA National Mandolin Champion in 1992.
According to David Grisman, Radim has "reinvented the mandolin in several different ways." He is at the cutting edge of the instrument's future, designing new instruments of the mandolin family and creating new playing styles. Besides collaborating with the top musicians of the acoustic music scene, he has built up an extensive repertoire for solo mandolin. He has recorded several solo CDs and has appeared on more than 60 other recordings. In recent years he added a variety of ethnic flutes to his concerts and recordings.
Radim's worldwide performing and teaching credentials include guest appearances at prestigious music institutions such as the Berklee College of Music in Boston and the Sibelius Academy in Helsinki, Finland. He is also a member of the all-star Ger Mandolin Orchestra, led by Mike Marshall. When off the road, Radim teaches private and group mandolin classes.
Sharing the bill with Radim is the Seattle Mandolin Orchestra, presenting works by Bach, Respighi, Mozart and Mendelssohn along with shorter selections from its eclectic repertoire.
---
Happy Holidays I
Greetings! It's time to honor a longstanding tradition: the Seattle Mandolin Orchestra's annual free holiday concert at the Ballard branch of the Seattle Public Library. The library's performance space is one of our favorite places to play. We'll present holiday favorites from here at home and around the world. Also, this concert is a great opportunity to buy a copy of our new holiday CD,
Rejoice.
This year we welcome back coloratura soprano
Julie Finch
, who has appeared as a soloist with Orchestra Seattle, the Seattle Chamber Singers, the Bellevue Chamber Singers, and Ballet Bellevue, and has been heard live on Classic KING FM Radio.
You won't want to miss this memorable afternoon. Bring the kids! We look forward to seeing you there.
---
Happy Holidays II
We'll repeat most of the repertoire from the afternoon's library concert—in a new venue. This holiday music performance at Mercer Island Presbyterian is a rare opportunity to hear the Seattle Mandolin Orchestra on the Eastside. No matter what side of the lake you live on, we hope you can join us for an hour or so of seasonal favorites. Don't miss the chance to pick up a copy of our holiday CD,
Rejoice.
Bring the kids! We look forward to seeing you there.
---
Mandolin Messiah
Handel's beloved oratorio—like you've never heard it! Featuring:
Julie Finch, soprano
Elizabeth Peterson, mezzo-soprano
Derek Sellers, tenor
Gustave Blazek, bass
"
Messiah
is one of the most popular and well-known pieces of music in the world," said Joseph Pollard White, SMO Artistic Advisor and conductor for the evening's performance. "Changing the instrumentation can help us hear it with fresh ears, as if for the first time. The transparent quality of the mandolin sound supports the voices beautifully, revealing aspects of Handel's music that one might not notice in a conventional setting." The orchestra will present an abbreviated version of the oratorio, featuring Part I, or the "Christmas section," plus the famous "Hallelujah" Chorus.
In another unconventional move, the soloists will also constitute the entire chorus. "Obviously the chorus can't get any smaller," said White. "Our intention is to create a sense of intimacy, rather than overwhelm the audience."
First presented in 1742,
Messiah
has been played by groups large and small, with a variety of orchestrations and arrangements, although recent trends have favored smaller ensembles. "We know that Handel was familiar with the mandolin, because he wrote a small part for it in one of his later oratorios," said White. "But mandolin orchestras didn't come on the scene until the late 19th century. While we're taking liberties with the instruments, we haven't changed a note and are using the same string parts as a conventional orchestra."
The orchestra's holiday CD,
Rejoice,
will be for sale at the Mandolin Messiah concert. Covering the spectrum from Handel to Irving Berlin,
Rejoice
features the vocals of Julie Finch. Most of the songs were recorded in one of the sacred spaces of alternative rock: Seattle's Studio Litho, operated by Pearl Jam guitarist Stone Gossard.