Chris Acquavella in Concert
Sat., June 13, 2015, 7:30 p.m.
Green Lake United Methodist Church
6415 First Ave. NE (
Map
)
Seattle
General admission $20
Students/seniors $15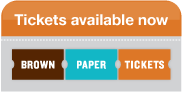 Virtuoso mandolinist
Chris Acquavella
returns to the U.S. to join the Seattle Mandolin Orchestra for a concert appearance on June 13.
A native of San Diego,
Chris Acquavella
studied classical mandolin with Alison Stephens in London, and currently lives in Detmold, Germany. He performs classical repertoire on both modern and baroque mandolins, using period techniques. At the concert, he'll perform an unaccompanied set of pieces spanning the 18th to the 21st centuries, from Europe, the United States and Japan, including works by Alison Stephens, Juan-Carlos Muñoz, Takashi Ochi, Gabriele Leone and Bernado De Pace.
Chris performs across Europe and America as both a soloist and a chamber musician. Ensemble work includes the Ger Mandolin Orchestra and New Expressions Mandolin Orchestra. He also maintains a busy teaching schedule.
Also performing will be the Seattle Mandolin Orchestra under the direction of Joseph Pollard White. They'll perform music from the early 20th century—the "Golden Age" of the mandolin ensemble. They'll also accompany Acquavella in the world premiere of his new composition "Look Into My Soul."