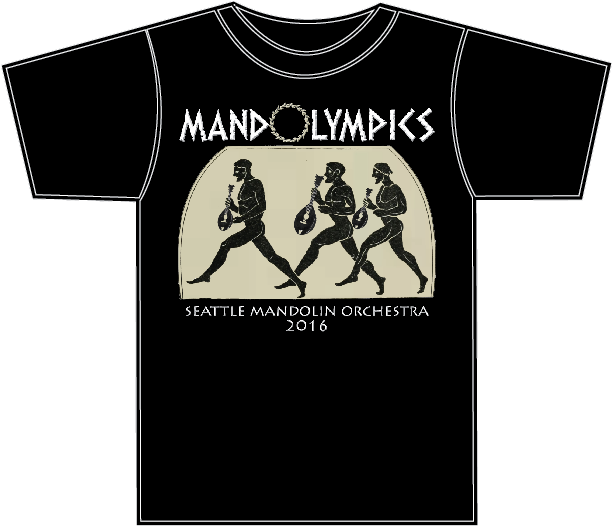 Get in the spirit
of Mandolympics with our new
T-shirt
! If you can't make it to Brazil, or to our concert, you can still support the year's hottest event.
Support your orchestra
with a financial gift or an in-kind donation. Gifts to the Seattle Mandolin Orchestra are tax deductible—and they come with benefits!
Get the details
.
To
book a performance,
inquire about
joining the orchestra
, or ask us any other questions, please call (425) 673-0263 or
CDs for sale:
Coloratura
(Italian and classical music) and
Rejoice
(holiday tunes). Featuring soprano Julie Finch. Download or buy online.
youth program
for children ages 6–10.
Learn how you can help
.
Big news:
the Seattle Mandolin Orchestra has earned official 501(c)(3) status and is now a licensed nonprofit. (We've never made a profit that we're aware of, but at least now we can feel better about it.)